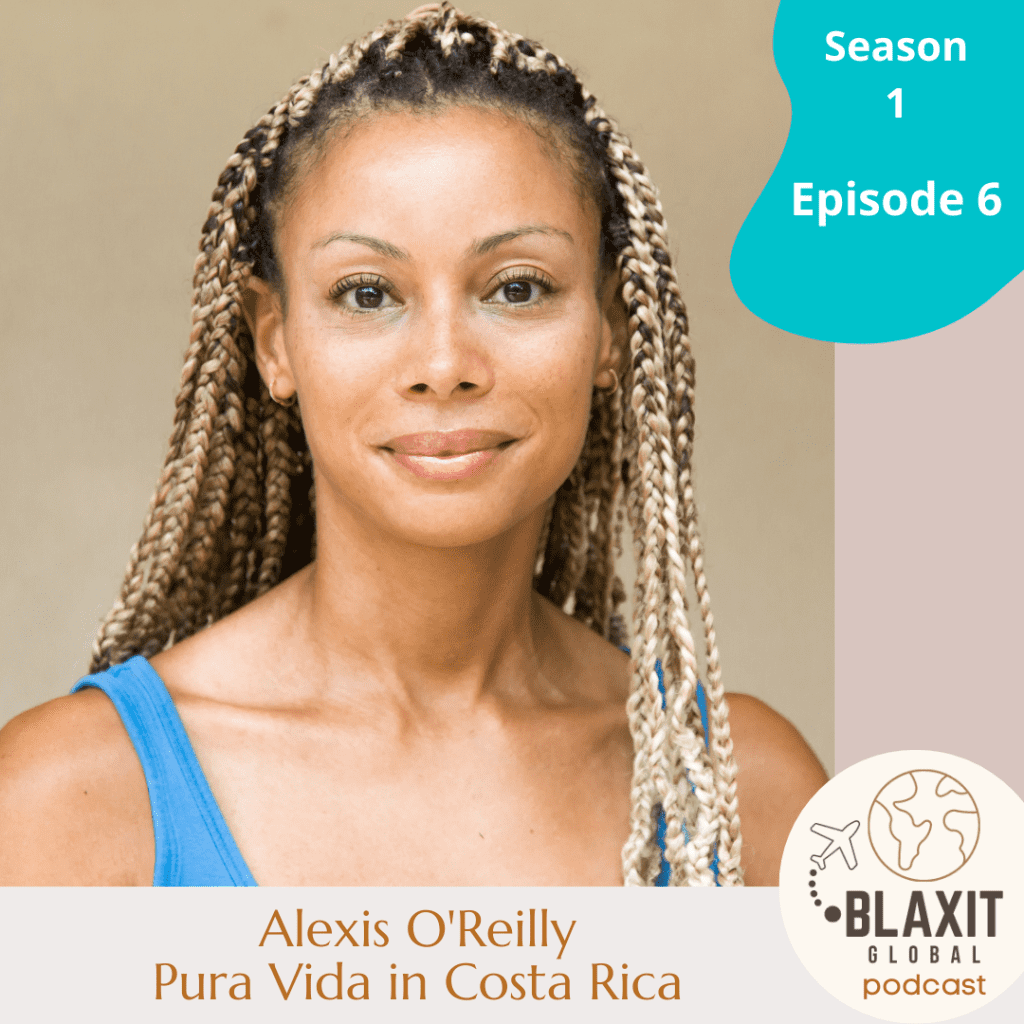 After Alexis O'Reilly and her family literally became sick from the effects of workplace marginalization and a sedentary lifestyle in the States, what started off as a 1-year sabbatical ended up with the family discovering the health and wellness they desperately craved in the jungles of Costa Rica.
Originally from Columbus, Ohio, Alexis is now an Integrative Health & Wellness Coach in Nosara, Costa Rica. This new role connects various facets of wellness that many individuals need in terms of education, motivation, and advocacy to find success. Today, her coaching has helped many clients transform their lives by being a supportive mentor and wellness advocate to help women feel their best through food and lifestyle changes.
Alexis' Blaxit Blueprint:

1. Pay Attention to the Signs: While Alexis and her husband had achieved success in their chosen professions, the stress of their lifestyle began taking a toll on their health. The birth of their son served as the impetus for a re-evaluation of what was important in life.

2. Turn Your Mess Into Your Message: Once in Costa Rica, Alexis re-evaluated the foods she and her family consumed. Her research led her to become a successful integrated health and wellness coach.

3. Perfecting the Pivot: Due to the pandemic, Alexis has pivoted her business model into a virtual one and expanded her clientele and offerings. In 2021, she plans to open a multi-purpose facility in Costa Rica offering her own herbal and botanical ingredients onsite while hosting retreats in partnership with plant medicine practitioners, along with physical and mental health wellness professionals.
Connect with Alexis:
Wellness By Alexis: https://www.wellnessbyalexis.com/
LinkedIn: https://www.linkedin.com/in/alexis-o-reilly-69386a7
Instagram: https://www.instagram.com/alexisoreillywellness/
Facebook: https://www.facebook.com/wellnessbyalexis20/
Listen to Blaxit Global on Apple Podcasts, Amazon Music, Spotify, Google, Stitcher, and TuneIn

Become a monthly supporter of the podcast via Patreon.